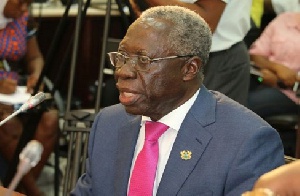 Parliament on December 18 2017, withdrawn the controversial six million allocated to the office of the Senior Minister.
This was after the minority protested against approving funding for an outfit that cannot be traced among the lists of ministries sent to parliament.

According to the minority since the office of the Senior minister has not been covered by a legislative instrument it will be inappropriate to allocate that office with funding from the budget.

The office of the Senior Minister has therefore been urged to depend on the office of government machinery for its expenditure in the ensuing year.
Finance minister Ken Ofori Atta during the 2018 budget reading in March announced that GHC6 million had been allotted to the office of the senior minister.