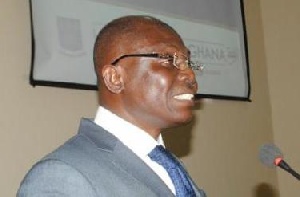 The 'Planting for Food and Jobs' campaign is one the on surface appears innovative but the current form as presented on the budget lacks a clear implementation plan, Institute of Statistical, Social and Economic Research, ISSER noted.
At a post budget organised by ISSER at Alisa Hotel in Accra, most of the pillars upon which the campaign hinges thus provision of improved seeds, supply of fertilizers only exist on government policy documents but without clear implementation plan.

'Without a clear plan for the implementation, it would be difficult to evaluate the performance of the planting for food and job in the set targets, that's is, increasing production of maize, rice, soybean, and sorghum will be measured.' ISSER noted.

ISSER quizzed how the number of jobs created thus 750, 000 as mentioned by the Finance Minister will be measured without a detailed implementation plan.
On the One district one dam campaign, ISSER noted that nearly every budget of over that period of the 4th republic contains an agenda to rehabilitate dams and irrigation schemes but the problem has always been with execution.

ISSER also bemoans the over reliance of the agricultural sector on donor funding urging government to priorities expenditure on agriculture.

'We noted that that only 1% of the total MDA expenditure allocation is earmarked for the Ministry of Food and Agriculture (MoFA) and 49% of the MoFA's total budget is expected from the same. This Underscore how dependent Ghana's agriculture sector in on donor funding'.