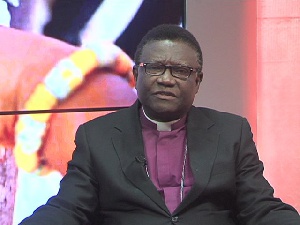 The National Peace Council (NPC) has expressed its readiness to facilitate discussions with the political parties in the country to fashion out solutions to political party militarism.
The National Democratic Congress (NDC) has already agreed to a call by President Nana Addo Dankwa Akufo-Addo for the main opposition party to meet the governing New Patriotic Party (NPP), over how to disband party militia groups.

Although some stalwarts within the NDC showed no interest in the meeting at the initial stages, that position has been softened with a statement by the Chairman of the party, Mr Samuel Ofosu-Ampofo outlining some conditions for their participation in the dialogue.

He said the call for disbandment should be extended to all political parties, civil society organisations as well as representatives of the media, the military, the police, other security agencies and any other relevant stakeholders.

The NDC has also proposed that the National Peace Council mediate such talks.

Responding to the NDC's suggestion, the Chairman of the National Peace Council (NPC), Most Rev Prof Emmanuel Asante said it is the Council's duty and responsibility to do so and ready for it.
"The National Peace Council will be very much happy to participate in the discussion by facilitating it, if it is acceptable to the parties concerned," he told Accra-based Joy FM on Friday, 1 March 2019.

The call by the NDC for the NPC to mediate the talks comes on the back of the recent leakage of an audiotape on which a voice resembling that of Mr Samuel Ofosu-Ampofo, is heard inciting his party's communicators against the Chairperson of the Electoral Commission and the Chairman of the National Peace Council.

Asked if that will affect the mediation talks with the political parties.

Most Rev Prof Asante said he "has nothing against the NDC" and will be focused on the work entrusted to him till the end of his term.

He added that: "The National Peace Council is an institution and whatever was said in the tape is not going to dissuade the National Peace Council from doing what it is expected to do by the laws of the land".