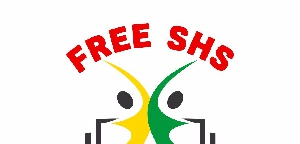 The decision by the ruling New Patriotic Party (NPP) government to set up a Voluntary Education Fund to finance one of its flagship programmes, free senior high school (SHS) has triggered some criticisms from educationists and other civil society organisations (CSOs).
According to a development organisation, SEND-GHANA, the alternative source of funding the 'ambitious' programme as captured in the 2018 budget may not be sustainable.

SEND-GHANA Director of Policy and Advocacy Programme, Clara Osei Boateng, yesterday told journalists in Accra that no one would be able to predict the money that would be generated through that process.

She said the unpredictability of the Voluntary Education Fund could jeopardise the implementation of the free SHS.

She however, asked the government to provide further details on how it intends to operate the fund.

SEND-GHANA's challenges about the fund directly followed similar ones raised by the Ghana National Education Campaign Coalition.

Minister of Finance, Ken Ofori-Atta, announced last week on the floor of Parliament when he presented the 2018 fiscal year budget that government would set up a Voluntary Education Fund to enable Ghanaians "make voluntary contributions" towards education two months after the implementation of the free SHS.
The programme is estimated to cost the country some ¢3.6 million yearly, but political opponents say it is financially unsustainable.

For instance, Chairman of the Ghana National Education Campaign Coalition, Bright Appiah, has stated that the fund cannot solve funding challenges of the policy.

"If the government is calling for a voluntary contribution fund, then it raises uncertainty in terms of how the government is harmonising some of these scholarships that existed already and how it can feed into the larger policy scheme," he said.

SEND-GHANA indicated that an immediate resolution of its concerns about the Voluntary Education Fund will save the country from running into financial difficulties in 2018.

"We all know that ever since the free SHS started, enrollment has shot up and that has exposed infrastructure issues…[but] in 2018 there will be an increase in enrollment [so] government [has] to raise additional funding," Mrs Osei Boateng said.