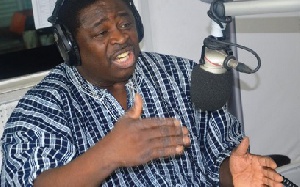 A comparative analysis of foreign trips embarked upon by Ghanaian government officials relative to travels done by their counterparts in developed countries, will show that Ghana's kitty is drained by such travels, 2012 presidential candidate of the Convention People's Party (CPP), Dr Abu Sakara Foster has said.
According to him, it was high time such trips were curtailed to reduce the pressure they put on the taxpayers' money.

"Think of the number of times people go to Europe and abroad for treatment and all of that, could we not save that money and put it in our own medical institutions?" Dr Sakara said on the Executive Breakfast Show on Thursday, 19 January in an interview with Moro Awudu.

"In addition to that, you have lots and lots of trips; I would like the economists to take a pen and pencil to list the total number of trips of each public official abroad for the whole year and see what that comes to in terms of the travel budget, per diems etc., and compare that to other more advanced countries and see how many times those people go out of their countries so we need to limit this. This is an expense," he noted.
Apart from travels, the agronomist said a little modesty in the expenditure of government appointees and public officials could greatly free up pressure on the economy.

"Could we not live in our houses and go to work? Could we not drive our own cars to work, reduce the number of four-wheel drives, park them in the compounds and then we take them out only when we go on field trips? All those will reduce cost of governance," he suggested.