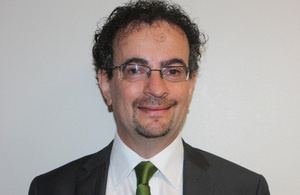 The UK High Commissioner to Ghana has said the incessant power supply in Ghana is not peculiar to the West African country alone, but has even hit Britain before.
Jon Benjamin recalled that when he was nine years, Britain went through similar situation where electricity had to be rationed and people including his mother had to resort to candles.

However, the High Commissioner described the erratic electricity supply which has existed for close to three years as "problematic."

The candid diplomat called on the John Mahama administration to give the issue a "massive priority".

According to him, he is optimistic that the long term benefit, although it has been long in fixing the crisis, will benefit the whole sector of the economy.
He said: "It's a problem but solving it is a massive priority."

Benjamin's last post before coming to Ghana was at Chile. He joined the Foreign and Commonwealth Office in 1986. He has previously served in New York (2005-2008), Washington (2005), Ankara (1996-1999) and Jakarta (1988-1991).

He has also held several positions in the FCO: Policy Officer for Burma and Laos (1986-1987); Lead Policy Officer for Central Asia and Caucasus (1992-1993); Chief of Staff to FCO Minister responsible for EU and Latin America (1993-1995); Head of Zimbabwe Emergency Unit (2000); Deputy Head of Drugs and International Crime Department (2000-2002); Head of Human Rights Policy Department (2002-2005). Jon has a degree in Languages (German and Swedish) and International Relations, and a strong background in Human Rights.