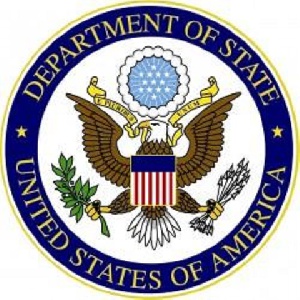 The US State Department has released its 2022 Country Reports on Human Rights Practices in Ghana.
The executive summary of the report, which was published on the State Department's website, indicated that there were serious human rights issues in Ghana in 2022.

It cited violence against the LGBTQI community in Ghana and the enactment of legislation to criminalise LGBTQI activities as serious human rights issues in the country.

Other human rights issues cited in the report included the unlawful killings of persons, serious restrictions to free expression and media, baseless arrests and prosecutions of journalists as well as restrictions to freedom of assembly.

"Significant human rights issues included credible reports of: arbitrary or unlawful killings including extrajudicial killings; torture or cruel, inhuman or degrading treatment or punishment by the government or on behalf of the government; arbitrary arrest or detention; serious restrictions on free expression and media, including violence and threats of violence against journalists, and unjustified arrests or prosecutions of journalists," parts of the executive summary read.

The other human rights issues include "substantial interference with the freedom of peaceful assembly; serious government corruption; lack of investigation of and accountability for gender-based violence, including domestic or intimate partner violence; crimes involving violence or threats of violence targeting lesbian, gay, bisexual, transgender, queer or intersex persons; laws criminalizing consensual same-sex sexual conduct between adults, although not fully enforced; and crimes involving violence or threats of violence targeting persons with disabilities".

The report also indicated that even though the government is taking steps to resolve issues of corruption and human rights abuses by officials, the "impunity remained a problem".
Read the full executive summary of the report below:

Read the full story originally published on April 12, 2023 by state.gov

Watch the latest episode of #SayItLoud below:





IB/DO