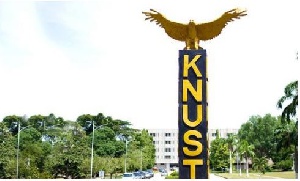 The KNUST branch of the University Teachers Association of Ghana (UTAG) says it cannot work with the Interim Council constituted by the government to run affairs at the university.
"UTAG-KNUST …wishes to state emphatically that it does not accept this interim arrangement by Government and insist on Government allowing the Act and Statutes of the University to work," the teacher union declared.

The Education Ministry on Thursday dissolved the Governing Council of the Kwame Nkrumah University of Science and Technology and appointed a 7-member interim council following impasse between the school's management and students.

The impasse degenerated into a violent demonstration by the student body on October 22 which led to the closure of the university. President Akufo-Addo has however directed that the university should be reopened within 14 days for academic works to continue.

But the local branch of UTAG in the strongly worded statement said it is "surprised" and "disturbed" by the dissolution of the council.

The statement signed by its president Prof. Eric K. Forkuo accused the government of acting in "disregard to the Act and Statutes governing the University".


The teacher union pointed out that there are enough provisions and mechanisms enshrined in the Act and Statutes of the university for the resolution of such issues.

"We do not believe that the action taken by Government is the best way to resolve the issue as it frowns on the autonomy of the University and smacks of political interference."



It therefore warned, "Should Government insist on going forward with its interim arrangement. UTAG will have no Option other than to advise itself with immediate effect."