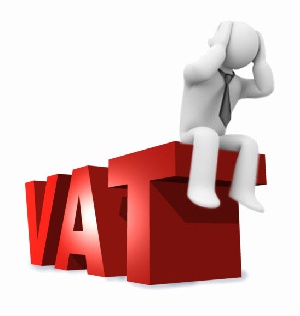 The domestic aviation industry has welcomed the removal of the 17.5% tax on domestic airline tickets.
Chief Operations Officer (COO) at Africa World Airlines (AWA), Captain Samuel Thompson, said the removal of the tax will revamp the domestic aviation industry.

"This will bring fares down and stimulate passenger troop which would be good to us and the aviation sector as a whole," he said.

However, Captain Thompson noted that certain challenges still remained in the industry.

"The fares will come down but we cannot tell by how much because the Cedi is still depreciating against the dollar.

Fuel prices have started going up again. It went down but now going up," Captain Thompson lamented.

The COO added that spare parts for carriers are still expensive and this has kept the general cost of operations in the industry high.
All attempts to reach the Managing Director of Starbow Limited failed.

The Finance Minister, Mr Ken Ofori-Atta, announced some initiatives to boost the aviation sector including the removal of the 17.5 per cent VAT/NHIL on domestic airline tickets.

Presenting the 2017 budget statement to Parliament on Thursday, Mr Ofori-Atta said as part of measures to improve the business environment through tax exemptions, government would abolish the 17.5 per cent VAT/NHIL on domestic airline tickets.

Domestic airlines protested when the 17.5 per VAT/NHIL on domestic air travel was approved by Parliament in December 2013. The increase has since been transferred to the cost of tickets which has affected domestic air travel.

Government, according to the minister, would also begin preparatory work for the establishment of an Airport Free Zone (AFZ) in the country, in 2017.

He said airports all over the world were becoming increasingly multimodal, multi-functional enterprises that created opportunities for commercial developments in areas where they were located.
"Available evidence suggests that airports tend to attract investment and, therefore, generate jobs. Many countries are considering airport cities, or aerotropolis (airport-centred urban economic regions) as a vital means of expanding opportunities and creating jobs," he said.

He said the establishment of sector-targeted Free Zones would be a major driver for capital inflows and jobs for Ghanaians.

The preparatory work for attracting private investment into the Airport Free Zone (AFZ) will begin this year and will be a purely private sector investment with government only facilitating the process.

"Government will explore several options with potential investors," he said and that preparatory work for the AFZ is expected to be completed by the end of this fiscal year.