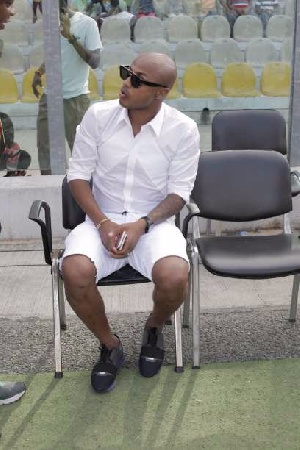 West Ham United star Andre Ayew is unhappy with the low turnout in the Black Stars Cup of Nations qualifier against Rwanda.
Football fans refused to troop to the Accra Sports Stadium to support the Black Stars despite the team's agreement with the Ministry to have their bonuses slashed to US$2,500.

Players of the National team have been criticised for the huge sums of money they take as winning bonuses with many describing them as unpatriotic.

The Sports Minister, prior to the game against Rwanda, had hinted his outfit's inability to fund air tickets for the foreign players prompting Ayew to take the mandate upon himself to pay for the tickets of some invited players.

Ghanaians, however, failed to troop to the Accra Sports Stadium to rally behind the team despite showing a sense of patriotism to pay for their own airfares.

Ayew is saddened by the low turnout at the Accra Sports Stadium last Saturday.
"We were hoping to see the fans here, but unfortunately, they didn't turn out," he told GTV.

"The turnout was very low, and it is sad not to have our own people support us.

"Without them, we are not the Black Stars. We still need their support."

Ghana topped the Group H with 14 points hence booking a place at next year's Cup of Nations in Gabon.