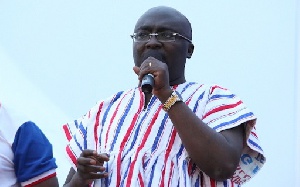 Ghana will have a fully functional digital property address system by the end of the year, Vice President Dr Mahamudu Bawumia has said.
"We have completed the process of procuring and we are about to roll out a digital property addressing system in Ghana,"Dr Bawumia said on Saturday, 26 August in Cape Coast at the governing New Patriotic Party's national delegates' conference.

"…There is a lot of work that has gone on into it," Dr Bawumia said.
He noted that "for the longest time in Ghana, we wondered about finding addresses – where do you find the address of someone or a business? This thankfully is coming to an end.

"By the end of this year, Ghana will have a fully functioning digital property addressing system and you will see it being rolled out in the next few months," he reiterated.