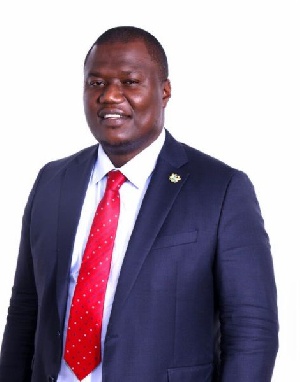 A leading member of the immediate past Mahama-led government, Mr. Agbesi Nutsu has lauded President Nana Addo Dankwa Akufo-Addo for appointing top notch individuals to various sectors in his led administration.
One person the NDC guru advised the president to consider in his deputy ministerial position which is yet to be announced is the NPP Member of Parliament for Effiduase Asokore, Dr. Nana Ayew Afriyie.

According to him, "Dr. Ayew Afriyie is economically, socially and medically too good for the president to ignore prior to the naming of his deputy ministers"

Speaking on Accra-based ADOM FM Mr. Agbesi Nutsu said the former Alliance for Accountable Governance (AFAG) president with his group played a major role in seeing the NDC kicked out of government.

"He [Dr Ayew] tormented us [NDC] so badly and that affected the NDC. So if the president is rewarding exceptional individuals in the party, he [President Nana Addo] shouldn't bypass Dr Ayew Afriyie," he said.
President Akufo-Addo will in the coming days announce a list of almost 50 individuals to serve as deputy ministers in his government.

The list which has already been prepared is likely to be released later this week following pressure from within the New Patriotic Party.

Dr. Nana Ayew Afriyie who has been highly praised by some politicians including the host of ADOM FM's morning show, Captain Smart has been pencilled to assist Mrs. Ursula Owusu-Ekuful at the Ministry of Communications.