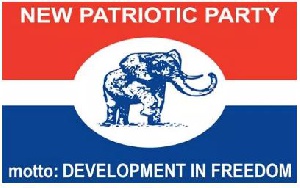 Information reaching DAILY GUIDE indicates that the names of about 150 delegates in the Karaga Constituency have been replaced in the voters' register.
According to some party members at the Karaga Constituency, the Elections Committee set up to supervise the elections comprise aspirants who have their interest in the elections.

The involvement of the aspirants in the election committee has been described by many people as a deliberate plot to rig the polls.

DAILY GUIDE gathered that the 150 names have been replaced with that of persons, whose loyalty and commitment to the party are questionable.

According to some party members in the area, those whose names have been captured in the register campaigned for the People Progressive Party (PPP) in the 2016 general elections.

However, owing to the involvement of the regional elections committee, a new committee was set up to supervise the elections in the area.
The new committee has therefore resolved to use the existing register.

Communications Director of NPP in the Northern Region, A. Latif, told DAILY GUIDE that the constituency elections in Karaga were suspended due to problems with the register.

He indicated that "we are waiting for the green light from headquarters and as soon as they give us the go-ahead we will organize the elections."

Meanwhile, the 2016 NPP parliamentary candidate for the area, Sulemana Ibn Saeed, has stated that the outspoken Northern Regional Chairman of the NPP, Daniel Bugri Naabu, got involved in the matter after he received a copy of the petition to challenge the said register adopted by the initial election committee.