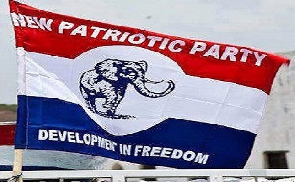 The Odododiodio Constituency Secretary of the New Patriotic Party, Samuel Ofosu, has resigned his position in the party citing unfair treatment by regional executives.
According to him, notwithstanding their sacrifices and efforts which ensured victory for the NPP in the 2016 general elections, he and executives in the constituency are being sidelined.

He revealed on Onua FM's Ghana Dadwene talk show Thursday that he has not participated in any constituency executives meetings after the victory due to the actions and inactions of the regional and constituency executives.

Mr Ofosu said he has notified the constituency executives of his resignation, noting the assistant secretary has been made to act in his stead. Notwithstanding his resignation, he said, he has nothing bad against the party or President Nana Akufo-Addo, adding that he would continue to work for the NPP.

Mr. Ofosu claimed the constituency executives, led by the 2016 parliamentary candidate, are sidelining most of the people who led the party's campaign.
According to him, those who opposed the parliamentary candidate and President Akufo-Addo are rather given positions.

He said he had to resign from teaching to campaign for the party to win power and it is unfortunate that he and others are being sidelined after the victory.

Meanwhile, he has lauded the formation of the 10-member committee set up to come up with a strategy to retain the NPP in the 2020 general elections.

They will hear worse things when they starts visiting various constituencies to hear grievances, he said.