General News Wed, 20 Nov 2019
Road accidents remain a bane in Ghana with many families losing loved ones frequently in such manner.
Many have attributed the occurrences to the poor roads in the country. Road safety officials have also disclosed that majority of the crashes are as a result of human errors resulting from indiscipline and non-adherence to road regulations.

Statistics from the National Road Safety Commission show that in the first half of the year (i.e January to June 2019), there were 1252 fatalities from 6884 crashes involving 11167 vehicles.

The number of persons with various degrees of injuries as a result of the accidents were 7043.

Over the years members of the presidential convoy have not been left out of this predicament.

www.ghanaweb.com compiles a list of 'presidential accidents' which have occurred in the country.

Jerry John Rawlings and Konadu Agyeman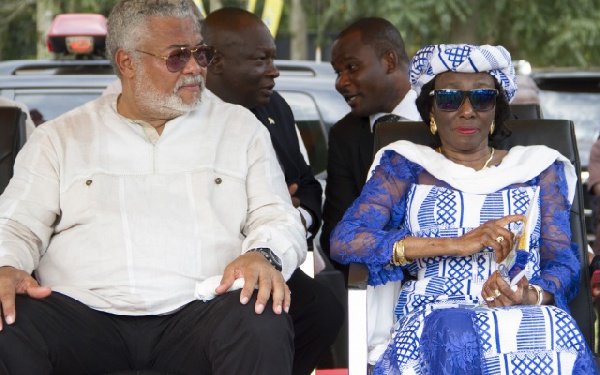 On October 30, 2000, barely 2 months to the December 7 election which was going to see the end of President Jerry John Rawlings' 19 years of tenure, his convoy was involved in a motor accident on the Tema motorway killing 4 of his bodyguards.
The driver who hit the convoy as a result of using an unapproved route escaped from the accident scene.

The President and the First Lady, Nana Konadu Agyeman-Rawlings suffered light bruises.

Unfortunately, 4 of his presidential bodyguards died on the spot. Three other persons in the convoy also sustained injuries and were rushed to 37 Military Hospital.

Click to read the full story

John Agyekum Kufuor




On November 14, 2007, a man identified as Thomas Osei, crashed into former President John Agyekum Kufuor's vehicle at the Opeibea House traffic light intersection in Accra. He was believed to have been under the influence of alcohol and on further investigations, traces of narcotics were found in his urine.

The president's vehicle was crossed - some eyewitnesses claim his vehicle was rammed into - by a black Mercedes coming from the opposite direction, at a major intersection on the Airport road.
The Presidential Press Secretary Andrew Awuni said: "The picture is not very clear about the accident, it's a bit strange for the car to run into his car directly."

The vehicle, Kufuor was in, rolled over several times. According to an eyewitness: "The car finally rested on the sidewalk and the people around helped his security men to pull him out. The president came out holding his head"

He, however, escaped unhurt after medical tests were run.

Click to read the full story

John Mahama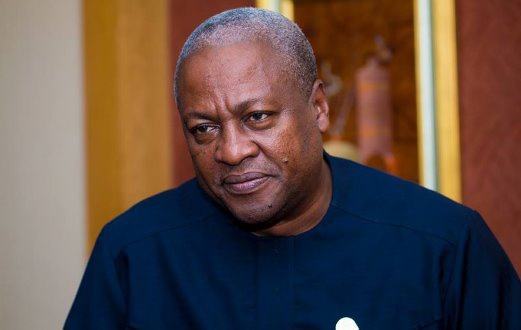 One of the ghastliest accidents associated with the presidency happened during the tenure of former President John Mahama.

On August 20, 2015, a team of media personnel attached to the presidency, accompanied then-President John Dramani Mahama to Ho where he opened the annual convention of the EP Church.
While returning to Accra, the Ford GMC bus in which they were travelling burst a rear tyre, veered off the road and somersaulted many times before landing in a pool of water in the nearby bush.

A reporter with the Ghanaian Times, Samuel Nuamah, died on the spot while the other journalists numbering 15 received various degrees of injury.

Click to read the full story

Barely a year after the previous accident which claimed the life of one of the members of the presidential press corps, a security detail part of the convoy crashed during one of their tours.

The then Communications Minister, Omane Boamah confirmed that a Land Cruiser with four occupants which was part of the president's convoy was involved in an accident at an area between Etsi Amanfrom and Abodekpe while they were en route to Afram Plains.

There were no casualties in the accident which occurred February 15, 2016.

Click to read the full story

Dr. Mahamudu Bawumia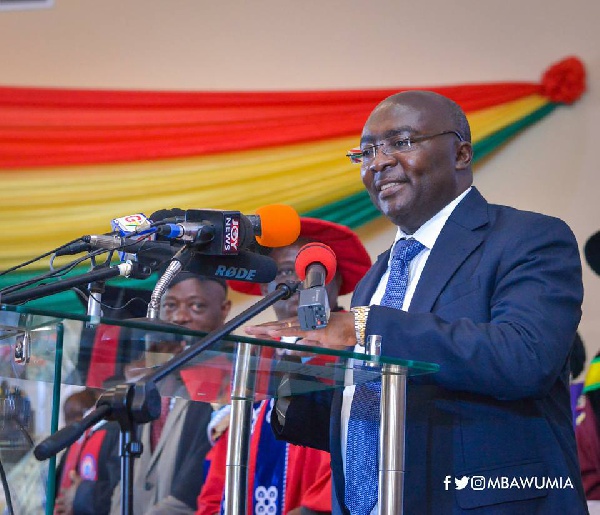 Vice of the incumbent president, Nana Addo Dankwa Akufo-Addo was involved in a fatal accident albeit escaped unscathed.

The accident occurred when a vehicle in the convoy of Dr. Bawumia was rammed into by an Urvan bus near Beposo on the Takoradi-Cape Coast highway while returning from the Western Region.

The driver of the urvan bus died in the accident which occurred on August 16, 2019, while three members of the Vice President's security detail were injured, treated and discharged.

Click to read the full story