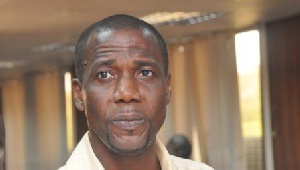 An Accra High Court has dismissed a case brought before it by independent presidential candidate for the 2016 elections, Jacob Osei Yeboah (JOY) against the Electoral Commission (EC) of Ghana over the credibility of the register of voters.
JOY dragged the election management body to court because, in his view, the EC failed to take steps in cleaning the register. He urged the EC to employ biometric technology to enable it to practically follow through the orders of the Supreme Court in respect of the cleaning of the register before the December 7 polls.

He also challenged the EC to strictly enforce the Political Parties Law (Act 574), claiming that compliance with Act 574 was a requirement under the 1992 Constitution and, therefore, any violation of the law was unconstitutional.

But the High Court presided over by Justice Gifty Adjei Addo, on Monday October 31, dismissed the suit against the EC. The court is set to release the reason for the dismissal on Tuesday.
Class 91.3FM's court reporter, Nabil Ahmed Rufai reported that an amount of GHS500 was awarded against JOY although the lawyer of the election management body asked for a cost of GHC10,000.

Speaking in an interview with Nabil after the dismissal, JOY said: "I like to respect the decision of the court. As you are all aware it is tomorrow (Tuesday) that we are actually going to have the verdict for us to read with regards to the reason."

"I think the court is being cautious and I do agree with the court. … But I am pretty sure that posterity will actually give the true verdict and I strongly believe that at the end of the day, it's for the good of all of us as Ghanaians for us to move forward."