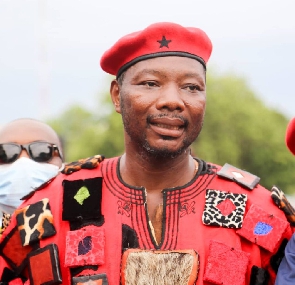 The former Chairman of the Peoples National Convention(PNC) Bernard Mornah has criticized what he says is the swift conduct of the Electoral Commission to pull out from the upcoming Presidential and Parliamentary primaries of the opposition National Democratic Congress(NDC) slated for May 13, 2023.
The Electoral Commission has stated that it will not be able to supervise the election until the issues relating to the injunction filed by Dr. Kwabena Duffuor, who's one of the Presidential candidate aspirants is resolved.

But Mr Mornah commenting on the issue on GHOne TV Thursday described the conduct of the EC as a threat to election credibility.
"I am very appalled at the conduct of the EC to say that they will not supervise the elections. The EC is saying that even if the matter is determined a day before the election they cannot organize themselves. So the EC is becoming a danger to democracy because they want to do things at their own comfort. Those of us who have run parties do know what it means to organize these processes. If the NDC actually established that you needed to compile a voters album with certain details that should be ready before you go to congress and that it will be ready and copies will be given to all the aspirants, then the NDC has shot itself in the foot.

"If there's an issue with the Presidential election can't the Parliamentary election go one, why is the EC pulling out? Because Duffuor is not contesting the Parliamentary and his pleadings in court does not include the Parliamentary. So why is the EC issuing a statement saying we will not participate."