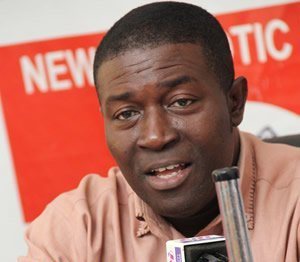 Director of Communications of the New Patriotic Party (NPP), Nana Akomea, has said that he requested to be appointed as the Managing Director of the Intercity State Transport Company (Intercity STC) Coaches Limited to use his expertise to transform the state firm.
His comments follow several social media comments by some individuals to the effect that he has refused to take up the role assigned him by President Nana Akufo-Addo because he felt it was below his standard.

Responding to the issue, Nana Akomea said the assertions by the "faceless persons are just for comic relief".

"I had convinced the president for this assignment way back in January, to do a specific job of bringing the STC back into profitability. So how can l be reported to be upset about an appointment l myself had asked for?"
He made this revelation in a post on his Facebook Wall on Thursday, April 27, 2017.