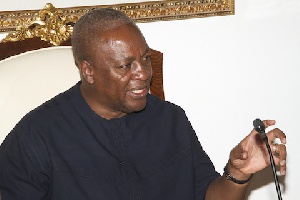 President John Dramani Mahama has expressed disappointment at the inability or unwillingness of the leadership of the New Patriotic Party (NPP) to call its rampaging supporters to order, following series of attacks on innocent citizens and supporters of the ruling National Democratic Congress (NDC).
Some supporters of the NPP have also attacked Government installations across the country.

President Mahama has accordingly directed the security agencies to deploy across the country and arrest any person(s) caught vandalising Government property or attacking innocent Ghanaians.

Signed: Edward K. Omane Boamah (Dr.)
Minister for Communications Accra.

December 10, 2016.