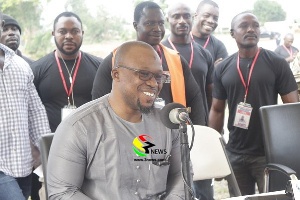 The Ashanti Region Coordinator of New Patriotic Party's internal security, Mohammed Seidu, says there were no incidences of ballot-box snatching during the 2016 elections because of the rapt vigilance of his men.
He said they were trained to be on high alert to ensure that voting, collating and counting were held smoothly.

In an interview with Onua FM's Bright Kwesi Asempa on Saturday at the Koforidua Technical University, where the 46th NPP National Annual Delegates' Conference is being held, Mr Seidu said he ensured that protection was also given to electoral officers during the last elections, which brought Nana Addo Dankwa Akufo-Addo to power.

He said so far there has been heightened interest in joining the internal security among youth of the NPP contrary to widely held perceptions about the groups.

He said currently the membership of the internal security – most notably Delta Forces and Invisible Forces – is around 4,000.

According to him, only a few were deployed for the Conference.
Recalling their work during the 2016 elections, Mohammed Siedu said the only instance of an attempt to snatch a ballot box was in South Suntreso in the Ashanti Region.

And that was immediately dealt with as the culprit was arrested and duly handed to the police, he stated.

He said so far some members of the two internal security groups have gained entry into some of the state's security bodies including National Security.