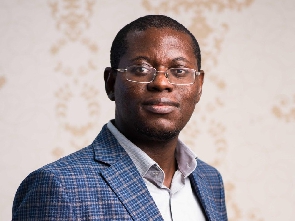 Vice President of IMANI Africa, Bright Simons says the New Patriotic Party appears to be losing some key members of some of its core areas, particularly at the grassroots level.
Bright Simons believes that the party appears to be losing some of its core members because of cracks in the party systems.

This he believes was evident in the just-ended Assin North by-elections as compared to previous elections.

Citing the Kumawu by-election which happened last month, he said a significant number of NPP voters were lost from what is considered the NPP's stronghold while the National Democratic Congress (NDC) maintained its numbers.

"When you look at what the NPP candidate got, the candidate got votes that were significantly lower from the usual trend of NPP votes. He lost about 7,000 of the core voters," Bright Simons said while speaking on Newsfile.

Mr. Simons also noted that NDC appears to have an upper hand as far as its traditional numbers in the Assin North constituency are concerned because the NPP appears to have lost some of its traditional voting numbers in a constituency that is considered a swing one.

According to him, since 1996, the party has always recorded 15,000 to 16,000 votes within the Assin North constituency.
"The core base [for NDC] is turning out and therefore they are sustained in their core base. The NPP on the order hand appears to be losing their core base in both elections."

Mr Simons also linked the seeming depletion of the strong core of the NPP to "massive disgruntlement in their grassroots and to some extent the economic factors that are prevailing in the country."

You can also watch this episode of People & Places here:





WA