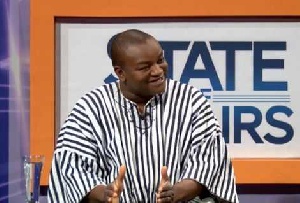 Founder and leader of the All People's Congress (APC), Dr Hassan Ayariga has bemoaned the nature of the courses our universities offer to students and what it means for the issue of graduate unemployment.
He questioned why children at the Basic school will be forced to learn under a 12-subject syllabus but examined for the whole syllabus in 5 days.

In a statement copied to mynewsgh.com, the APC leader in commemoration of Ghana's 61st independence celebration wrote the stance of the APC on a myriad of issues particularly, on education.

"We are not able to couch precise curriculum for basic education in this country. Is it not a shame to cram 12 subjects in poor children at this stage and have them examined in 5days? What kind of confusion are we putting them through?", he queried.

"This mistake is evident in the universities. Students are given course combinations that they make mockery of. University of Ghana still runs a classics department in this IT age. We need to revise the courses taught in the universities to prepare our young ones to fit in the job world. Industries have complained severally about the raw graduates produced for the job market. This is the time to change it. Why do we think our children are rushing abroad to further their education? Let us manage to find out", he wrote.
Not one to miss a chance to talk about President Akufo-Addo's flagship Free SHS, Dr Ayariga said the program was a "trial and error" without any roadmap, exposing the mismanagement which has fraught it.

"… The post-colonial time was a promise of quality education free of charge or at affordable rates. Our 4th Republican constitution mandates us to make education progressively free. Today we managed to misunderstand this mandate and reduce it to lip service. We are talking of implementing free senior high school without any roadmap. The trial and error approach has exposed our mismanagement", he said.