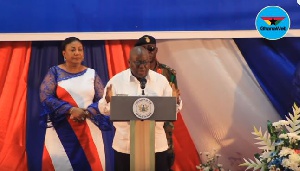 President of the Republic H.E Nana Addo Dankwah Akuffo Addo has stated that Ghana as a country is not broke but is currently in this state due to lack of planning.
Speaking at a rally, he said, his government is putting in place measures to ensure abundant jobs are created that will employ all citizens to ease economic hardship in the country.

According to him, his intention to be president is not to deceive Ghanaians but is on the move in ensuring the right thing is done despite inheriting huge debt from the previous government.