Ivor Kobina Greenstreet

Convention People's Party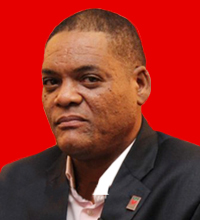 Biography
Ivor Kobina Greenstreet is the 2016 Presidential candidate of the Convention People's Party (CPP).
Ivor is a publisher and a lawyer; called to the Ghana Bar and the English Bar (Inner Temple). He uses a wheelchair as a result of a car accident sustained in 1997.
Ivor's parents are both professors from University of Ghana, Legon. He is a political activist who believes in enhancing the rights and opportunities for the youth, women and disadvantaged in society and is a firm believer in Social Justice, Self-Determination and Pan-Africanism.
Read more »