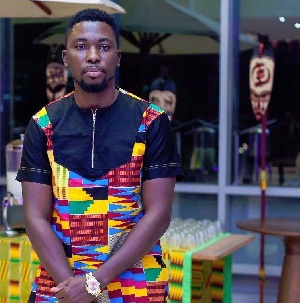 Kwame Asare Obeng popularly known as A-Plus has reiterated his call on electorate to vote out the National Democratic Congress in order to give Ghanaians a change in this year's elections.
In an interview with Bright Kwasi Asempa on 'Yen Nsempa' morning show on Onua 95.1 FM Thursday, the controversial singer disclosed that Ghanaians must always think about putting the politicians on check and let them know they will be voted out if the right things aren't done to improve their lives.

Asked if he is anti NDC, A-Plus answered, "At this point I am against the NDC winning the December elections and I feel the NPP should be given a chance to be assessed by Ghanaians.
"I know there are so many people who believe the NDC is good and NDC must go on which is fine, but if you are to ask me, I will say I am against the NDC winning. "We will have to always put the politicians on check because they are always scared to be voted out of office so the only way to get them on their feet is to put pressure on them to deliver their promises," he said.

When asked about the response he has gotten from writing satirical songs since 2001, he said, "From 2001 the responses are many. Someone was given money to counter my song 'A letter to Parliament' and that was clearly being sponsored by some people in the NPP but I can only say my interest is always in the well being of this nation "I have done many songs, not only during election year though some of the songs coincide with elections and some of the songs were done because of the pressure from the fans".