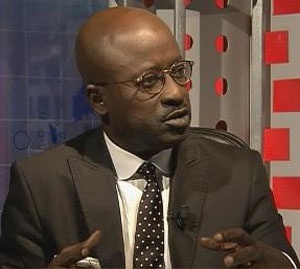 Legal practitioner Nana Asante Bediatuo has advised Ghana's Electoral Commission (EC) to replicate the practice in Kenya where that country's EC provides political parties with data of registered voters, including residential addresses.
This, according to him, will help political parties verify with certainty that all eligible voters reside within a particular constituency.

He said unlike exists in Kenya, Ghana's EC does not provide residential locations of voters to political parties, a situation he bemoans makes it difficult for the parties to verify the residential status of voters.

Nana Asante Bediatuo made the suggestion on the maiden edition of Class 91.3 FM's 'point of law', a programme hosted by Godwin Agyei-Gyamfi, which discusses the legal aspects of topical issues on Tuesdays and Thursdays.
His advice to Ghana's EC is spurred by the recent brouhaha concerning the credibility of the register of voters.

The debate began when Dr Mahamudu Bawumia, running mate to the opposition New Patriotic Party's (NPP) Presidential candidate, Nana Akufo-Addo, alleged that about 76,000 Togolese were captured on Ghana's electoral roll.

As a result, the NPP and other political parties are pushing for a new register ahead of the 2016 elections while the governing National Democratic Congress, on the other hand, argues that the current register could be audited rather than discarded in favour of a new one.