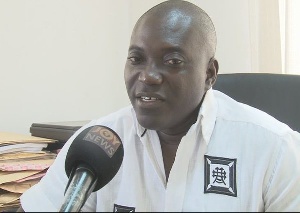 The opposition New Patriotic Party (NPP) has said it will continue to push for the validation of the voters' register before the November 7 polls. Despite a rejection of their demand by the Electoral Commission, the party insists that the validation of voters is the best way to audit the register and make it more credible and transparent for the general elections.
The NPP and its political allies have been pushing for a new voters' register alleging that the current one is bloated with names of foreigners and minors.

But the party appears to have revised its position and is now pushing for validation of voters after the EC stated that it will not compile a new register following the recommendations of the Justice V.C.R.A.C Crabbe Committee, which took the views of all stakeholders in a dialogue on proposals for and against a new register.

Addressing a news conference in Accra today [Tuesday], the Director of Elections for the party, Martin Adjei Mensah-Korsah said the NPP will not rest till validation is done. Voter validation alien
Meanwhile the incumbent National Democratic Congress (NDC), has described as "alien" the demands by NPP for the Electoral Commission to validate voters. Director of Elections for the NDC, Samuel Ofosu Ampofo, told Citi News all the parties had agreed on an audit of the register and not validation.

"Validation is not part of our agenda because ever since we came for this IPAC meeting, we've been talking about auditing the register, the name validation is so alien so we were even asking where the name validation came from. So as far as we are concerned, the Electoral Commission has put proposals before us for auditing the voters' register and has asked political parties to look at the proposals and the procedures and bring their comments. So that is what we know, we don't know anything called validation," he added.