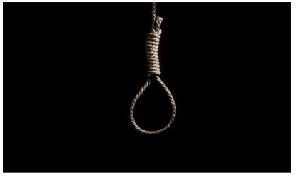 A 10 year-old boy and pupil at Adukrom M /A Presby School has reportedly hanged himself to death in the Ashanti region.
Rainbow Radio's Abdul Malik Anokye in a report said the pupil, Dennis Ali reportedly hanged himself because he failed and exam and could not continue his education. Meanwhile, one a teacher at the school, Paa Ackoh has ruled out the possibility of suicide.

According to him, he suspects Dennis Ali was murdered. He said, the signs that can confirm that he [Ali] committed suicide were not found. ''We did not find any rope which he used to commit the act.

We did not see his tongue out because I know when someone commits suicide, his tongue will either come out or he will soil himself.''
He added the police should have retrieved the body and conducted an investigation into the matter because they suspect the deceased could not have killed himself.

Parents of the deceased declined to comment on the incident when contacted by our reporter.