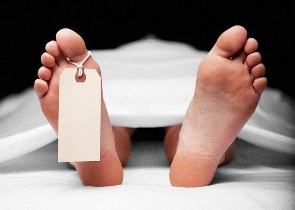 A 40-year-old tricycle (Aboboya) rider who's also a scrab dealer at Mankessim in the Central Region has died after throwing himself into a river over hardship.
The incident happened on Tuesday September 5, 2023.

Information gathered by Kasapa News, Yaw Boagyan indicates that the deceased, Suleman always complained of hardship and tried several times to kill himself.

Some eyewitnesses said they saw him taking off his dress at the flooded riverbank and the next thing they saw was him throwing himself into the river.

According to them, they thought he wanted to swim, and will come out later but never saw him again.
Some local divers dived into the river in search of the deceased for some hours, but they were unsuccessful.

After spending several hours on the river without finding him, the Chiefs and Elders of the Community poured libations to the gods to bring the deceased out of the river but all proved futile.

The body of the deceased was, however, found on Wednesday September 6, 2023.