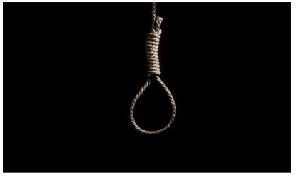 Ashanti Regional Youth Organizer of the National Democratic Congress; Yaw Brogya Genfi says it is not enough for "prophets and men of God" to give doom prophecies regarding the nation.
Speaking on Accra-based Peace FM, the 2016 NDC Parliamentary candidate for Suame was unhappy Ghanaians are ignoring the spiritual causes of the suicides that have rocked the nation within the last three weeks.

"What are the prophets and men of God doing about their death and doom prophecies? It's not enough to just spell doom and leave it at that".
He believes strongly that inasmuch as people don't want to sound superstitious, the element of spirituality cannot be swept under the rugs as long as the deaths in the nation are concerned. He suggests the nation as a collective organize prayers to seek forgiveness and cleanse the land of every curse "we have invited upon ourselves".

"We should also seek forgiveness of sins as a nation. We should not discount spiritual matters in the many deaths being recorded. It doesn't hurt to augment the physical with the spiritual", he emphasised.