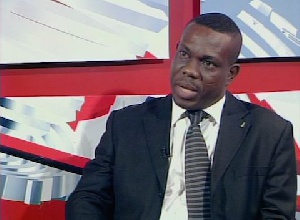 The latest Ministers-designate announced by President Nana Addo Dankwa Akufo-Addo are men and women who are professionals and can deliver on the task given to them, Dr Eric Oduro Osae, Dean of Graduate Studies at the Institute of Local Government, has said.
He, however, has issues with the actual functions of the new ministries created by the president.

On Wednesday January 11, the president announced some 12 names to form part of his government as ministers. They included Dr Anthony Akoto Osei – Monitoring and Evaluation; Prof Kwabena Frimpong Boateng – Science, Environment, Technology and Innovation; Otiko Djaba – Gender, Children and Social Protection; Joe Ghartey – Railway Development; John Peter Amewu – Lands and Natural Resources; Samuel Atta Akyea – Works and Housing; Kofi Adda – Sanitation and Water Resources; Ignatius Baffour-Awuah – Employment and Labour Relations; Kweku Ofori Asiamah – Transport; Kwesi Amoako-Atta – Roads and Highways; and Ursula Owusu-Ekuful – Communications. This announcement brings to 25 the number of ministerial nominees made by President Akufo-Addo.

The president also announced the creation of the Ministries of Monitoring and Evaluation and Regional Reorganisation, further explaining that the Ministry of Monitoring and Evaluation will be "that weapon for insisting that the work of government is efficient, effective, and timeous".
But speaking in an interview with Emefa Apawu on Class91.3FM's '505' programme on Wednesday, Dr Osae said: "I am very fascinated about the divisions. I see that in terms of the personalities nominated, they are accomplished people, except for Ignatius Baffour-Awuah who used to be a Chief Executive Officer before becoming Member of Parliament. The rest are people we know and it will be difficult for anybody to conclude that they will not perform, because they are all professionals."

He added: "My challenge is about the new ministries that have been created… The first one is about the Monitoring and Evaluation. I was asking myself – is it about monitoring and evaluation at the Office of the President or monitoring everything about all the ministries in Ghana? That is not clear, but as we all know very soon we will get to know the real or the exact functions of the various ministries. I also want to believe that they have been created and appointed on the basis of the manifesto promises that the party made. Let's wait and see the functions given to them and we can comment better."